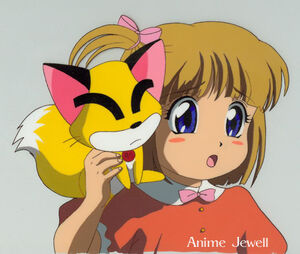 Kondo is Ganko's stuffed fox doll. Although Ganko does not use the Kata Kugutsu to bring him to life in the manga, she uses it on him in the anime series, and he speaks with a Kansai accent. He was voiced by Tōru Ōkawa in the Japanese version.
Ad blocker interference detected!
Wikia is a free-to-use site that makes money from advertising. We have a modified experience for viewers using ad blockers

Wikia is not accessible if you've made further modifications. Remove the custom ad blocker rule(s) and the page will load as expected.